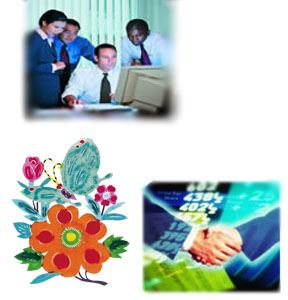 Shanghai Kezheng Electronics Co.,Ltd.is a high-tech civil enterprise.
Our main businesses are MCU design and embedded system developments.
We have abundant development experiences about software and hardware
such as MCU,ARM, CPLD/FPGA、DSP and so on.
We devoted our minds to supply full electronics design projects and OEM
product services for all enterprises.We can build quick channel between
your design idea and a real product with efficient development ability.
Supply electrical pre-platform frame to clients.
We have many successful cases such as GSM remote monitoring system,PC
monitoring software,RFID,central air-condition control system,indoor
circle piping control system,intelligent excerption eystem in residential
area,motor drive control ,FCS and LCD for man-machine interface. Customs
include many civil and abroad enterprises,police deployment enterprises,
construction deployment enterprises.Mutual benefit and win-win,mutual
development.Cooperation between us will be a good start for your business.